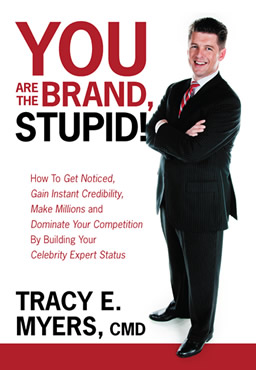 Forget the high-priced publicist. YOU Are the Brand, Stupid! is your insider's playbook for gaining priceless publicity and increased sales – all by leveraging your greatest resource: YOU! In this easy-to-follow; step-by-step guide, you'll learn how you can establish yourself as a respected celebrity expert in your market. Whether you own your own business or work for someone else, this invaluable status can take your career and business to the next level. You'll discover how to:
Become the media's go-to expert in your industry, gaining prestige and exposure for free
Effectively harness social-media tools like Facebook and Twitter to boost your bottom line
Put on fun events that will have people clamoring to buy your product or service-and might even make the evening news
Get all-important sales leads by producing compelling marketing material people actually want
Avoid the top mistakes businesspeople make when trying to market their business
Use 10 brand-building strategies to turn your ordinary business into an extraordinary force full brand experience
Much, much more!
Becoming a celebrity expert is easier than you think, and it is simply the fastest, best, and easiest way of creating a successful, highly profitable business or career in any field – if you follow the right process. YOU Are the Brand, Stupid! is packed with case studies, real-life examples, and tools you can start using right now to win more customers and higher sales.
COVER PRICE $25.95


ONLINE PRICE $15.95