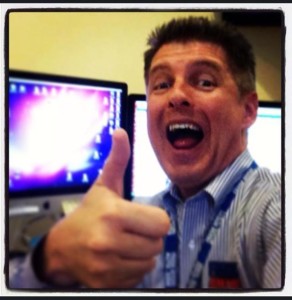 In part one of Strong Customer Relationships, I introduced the six vital pillars that support strong customer relationships. I also discussed pillar #1: Making The Right First Impression (read about it HERE).
In part two, I discussed pillar #2: Being Easy To Do Business With (read about it HERE).
In part three, I discussed pillar #3: Remembering Your Customer Has A Choice (read about it HERE).
In part four, I discussed pillar #4: Making Life Better For Your Customers (read about it HERE).
Each of these pillars have an important role to play and the stronger each of them are, the better your overall relationships will be. Today, let's talk about pillar #5: Exceeding Expectations
Pillar #5: Exceeding Expectations
One of the best ways to build deeper relationships with customers is to give them more than they expect.
The key to doing that is managing expectations by under-promising and over-delivering.
As a customer, you've probably experienced this in both ways – expectations being exceeded or dashed.
For example, I buy supplies regularly from the same computer company. I'm always told that my order will arrive in 10 to 14 days.
Every single one of my orders with them has arrived in 5 to 7 days – half the time that I was told.
Even though it happens every time, I think "Wow, what great service." They have managed my expectations and then exceeded them.
They under-promised and over-delivered.
You've probably seen it happen in restaurants. You're told the wait will be 30 minutes, and you're seated in 15 minutes. You're very pleased. Your expectations have been managed.
But when it works the other way – when you are told 15 minutes and have to wait half an hour – you are not going back there again.
In my dealership, when customers want to finance a vehicle and put $1500 down, I tell them that we can often get customers approved with as little as $1000 down.
But plenty of people drive home after putting no money down. When that happens, I've beaten what I've told them to expect and created a raving fan of my dealership who will immediately go out and tell all their friends.
Managing expectations is crucial to being able to exceed them.
This can even work when there are problems. You just need to manage the customer expectations and deliver something better than you promised.
Fortunately, poor customer service seems to be so common these days that it can be easy to make customers happy in this way.
– Stay Tuned For Strong Customer Relationships/Part Six. Coming Soon.