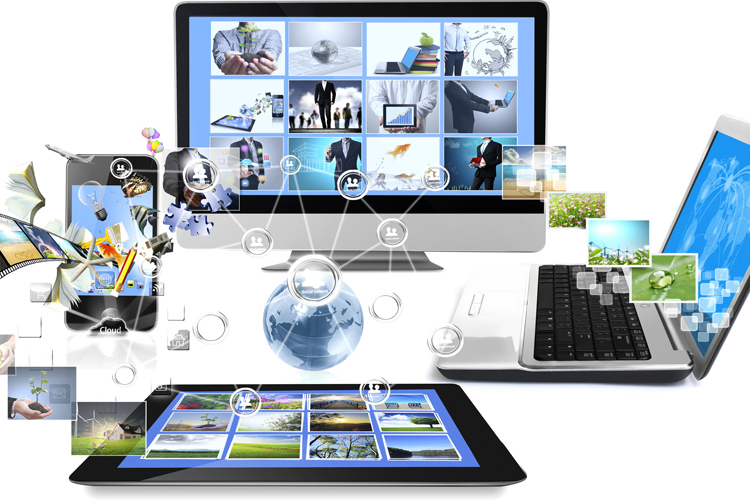 With more people using smartphones and tablets to connect to the internet, they increasingly expect to be able to make purchases and get information wherever they are and whatever the time.
Businesses of all sizes that fail to meet these expectations will find themselves losing customers.
Yet those businesses that harness the potential of technology can use it to create an advantage.
In fact, a major benefit for smaller businesses is that they can offer the best of both worlds by combining the attractions of the latest technology with the old-fashioned personal touch.
Today's customers want the power of technology but they also want to be treated as individuals.
The key is to ensure technology improves your service rather than creates a barrier between you and your customers.
Here are seven ways smaller businesses can make the most of technology while ensuring their service to customers is highly personalized.
Providing better information: One of the easiest ways to enhance your customer service is to ensure customers have easy access to the information they need. A good start is just making sure that people can easily find details of your products and services online and find out where you are and how to contact you.
Enhancing relationships: Creating a strong social media presence can help you stay in touch more easily with customers and help them learn more about you.
Answering customer questions: Being able to handle questions quickly and easily can help you improve relationships and make more sales – this can be done through social media sites such as Twitter, through live online chat services and by using email. Speed of response is critical to success.
Improving communication: Technology such as call-routing can make things easier for customers by ensuring they are talking to the right people to deal with their questions or issues. It's vital to make sure this technology makes it easier for customers rather than raising barriers.
Tailoring services to individuals: The more you know about your customers and their preferences, the easier it is to give them what they want. Collecting the right data will help you deliver information and services relevant to each individual.
Making it easier to buy: The right technology makes it easier for people to buy what they want by simplifying and speeding up the purchase process. You can help people to find the right solution for their specific needs.
Offering more channels of contact: The more ways someone can contact you, the more likely they are to buy. You can integrate different methods of purchase and communication – especially to take advantage of the growing popularity of mobile. Orders can be placed and tracked on smartphones and text messages can be used to communicate important information.
Many business owners worry that technology comes between them and their customers but the truth is that technology can enhance the relationship. Used correctly, it helps you get to know your customers, communicate with them better and satisfy their needs more effectively.
Customers want to work with businesses that use technology to save them money and make their lives easier. And most employees adapt easily to technology without needing time-consuming and costly training.
The key to success for the modern business is harnessing the full advantage of developing technologies while still delivering the personal touch that encourages customers to keep coming back.
– For More About The Author, Tracy Myers, visit his website at: TracyMyers.com