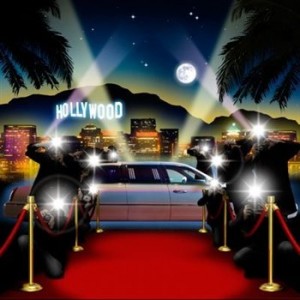 Award-winning small business marketing and branding solutions specialist, Tracy Myers, has joined with Wilmington-Cape Fear Home Builders Association to bring The Celebrity Academy to Wilmington, NC on November 3-5 of 2011.
Business owners, professionals and entrepreneurs who attend The Celebrity Academy will be taught how to get noticed, gain instant credibility, make millions and dominate their competition by building their expert brand.
Over the course of nearly two and a half days, students will learn how to become the media's go-to expert in their industry and gain valuable exposure for free, effectively harness social-media tools like Facebook and Twitter to boost their bottom line, host popular events that will have people clamoring to buy their product or service, produce marketing materials that potential consumers actually want, sidestep the top marketing mistakes, utilize 10 brand-building strategies to launch their business into hyper drive, and much, much more!
Those selected to attend The Celebrity Academy will also get media training, professionally produced headshots, a professionally produced & distributed press release, and full-access to hang out at a red-carpet party with other business experts.
Dean of The Celebrity Academy, Tracy Myers, added "If you are in business – whether you're the boss or you work for someone else – you owe it to yourself to enroll in The Celebrity Academy and discover the insider's secrets to boosting sales, brand awareness, and credibility by becoming a sought-after industry expert."
Advanced enrollment is required for The Celebrity Academy. Tuition is $695 per person for members of the Wilmington-Cape Fear Home Builders Association or $995 for non-members. Interested students can enroll at www.thecelebrityacademy.com/enrollment-application/. For more information, please call an Admissions Specialist at 888-487-3390, email: info@TheCelebrityAcademy.com or visit http://www.TheCelebrityAcademy.com
The Celebrity Academy has secured discount room rates at the Best Western Coastline Conference Center. It is being recommended that reservations be made early because a sell-out on the room block is expected. Call toll free for reservations: 800-617-7732. Discount Code: Celebrity Academy
About Tracy Myers
Tracy Myers is a car dealership owner, author, speaker and entrepreneur. He recently celebrated the opening of his newest business, The Celebrity Academy in Charlotte, NC. The Academy teaches professionals, entrepreneurs and business owners how to get noticed, gain instant credibility, make millions and dominate their competition by building their Expert Brand.
Following these principles have helped Tracy gain enormous success at his own dealership, Frank Myers Auto Maxx. It was recently recognized as the Number One Small Businesses in NC by Business Leader Magazine, one of the top three dealerships to work for in the country by The Dealer Business Journal, and one of the Top 22 Independent Automotive Retailers in the United States by Auto Dealer Monthly Magazine.
He graduated from the Certified Master Dealer program at Northwood University and was the youngest person to receive the National Quality Dealer Of The Year award, which is the highest obtainable honor in the used car industry.
He has provided guest commentary on the FOX Business Network and has also been featured on NBC, ABC, CBS & FOX affiliates across the country. He has also appeared on stages from coast to coast and is the author of several books, including the #1 Best-Sellers YOU Are The Brand, Stupid! and Uncle Frank Sez.