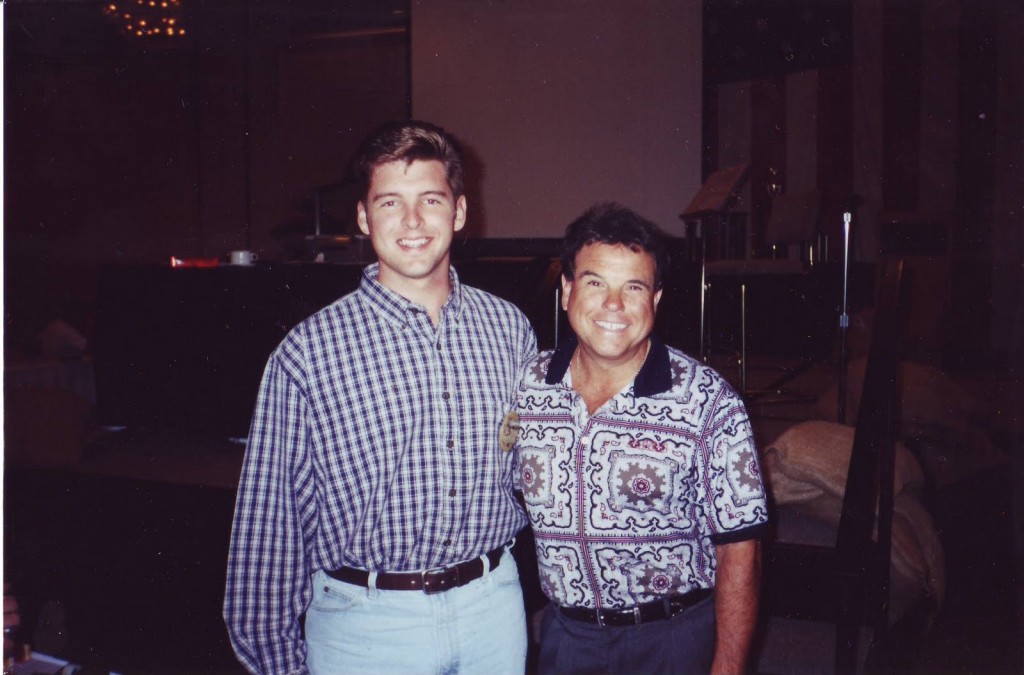 Tracy Myers, C.M.D., car dealership owner, noted small business marketing and branding solutions specialist, best-selling author and speaker has joined forces with noted sales training expert, best-selling author and speaker, Tom Hopkins, to publish a new book covering the topics of health, wealth and success. CelebrityPress, a leading business and marketing book publisher founded by Dicks and Nanton will publish the book.
The book, titled "In It To Win It", will be a collaborative effort of Tracy Myers, Tom Hopkins and other Entrepreneurs and Professionals all around the world revealing their top secrets on an array of subjects ranging from health, wealth, marketing and business success. The book is due to be released in 2012.
"I attended one of Tom Hopkins Boot Camps as a young automotive sales professional way back in 1994. I consider him one of my mentors and I'm extremely excited to team up with him for this book. He's one of the world's most noted and respected sales training experts and speakers and I can't wait for everyone to get their hands on this book," remarked Tracy Myers.
About Tom Hopkins
Tom Hopkins, "The Builder of Sales Champions," carries the standard as a master sales trainer and is recognized as the world's leading authority on selling techniques and salesmanship. 
Over 4,000,000 people on five continents have attended Tom's high-energy live seminars. Tom personally conducts 60+ seminars each year traveling throughout the United States, Canada, Australia, New Zealand, Europe, Singapore, Malaysia, China, and the Philippines. 
Tom Hopkins is the author of fourteen books, including "How to Master the Art of Selling™," which has sold over 1.4 million copies worldwide. This mega-selling book is considered a must-have reference guide for top selling producers in every field of sales. He has also authored three selling-skills books in the popular "…for Dummies®" series. 
Mr. Hopkins' talent of teaching in a creative and entertaining style has brought him a tremendous following, as well as constant demand for appearances at regional and national conventions each year. In 1976, he founded Tom Hopkins International, Inc., and dedicated his life and his company to teaching and inspiring others through his seminars, books, audio and video training programs. Today, over 35,000 corporations and millions of professional salespeople through the world utilize his professional sales training materials daily. 
To learn more about Tom Hopkins, please visit his website at http://www.tomhopkins.com
About Tracy Myers, CMD
Myers, owner of Frank Myers Auto Maxx, is commonly referred to as The Nations Premier Automotive Solutions Provider. Best-Selling author and legendary speaker Brian Tracy called him "a visionary to be compared to a Walt Disney for a new generation."
He is also a Certified Master Dealer and was the youngest ever recipient of the National Quality Dealer of the Year award by the NIADA, which is the highest obtainable honor in the used car industry. His car dealershiprship, Frank Myers Auto Maxx was recently recognized as the number one Small Businesses in NC by Business Leader Magazine, one of the Top 3 dealerships to work for in the country by The Dealer Business Journal and one of the Top 22 Independent Automotive Retailers in the United States by Auto Dealer Monthly Magazine.
He has shared his business acumen with viewers of FOX News, appeared on NBC, ABC and CBS affiliates across the country, been featured in USA Today and has appeared on stages from coast to coast to share his inspirational stories and strategies for success. His best-selling books help people become better consumers as well as inspire industry leaders to become "game changers."
As the founder of his own marketing and branding academy, Tracy teaches ambitious business owners, professionals and entrepreneurs how to get noticed, gain instant credibility, make millions and dominate their competition.
For more information about Tracy Myers, please visit http://www.tracymyers.com