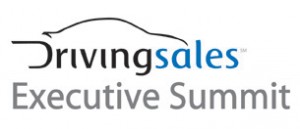 Tracy Myers, car dealership owner, author, speaker and entrepreneur, has joined the speaker line-up for the third annual DrivingSales Executive Summit (DSES) scheduled for October 9th through 11th, 2011 at the Bellagio Las Vegas.
Tracy is commonly referred to as The Nations Premier Automotive Solutions Provider. Best-Selling author and Sales Guru Tom Hopkins added that Myers "has an old marketing soul that's reminiscent of a P.T. Barnum". While the legendary Brian Tracy said that he is "a visionary…possibly to be compared to a Walt Disney for a new generation."
Tracy's break out session is titled YOU Are The Brand Stupid: How To Get Noticed, Gain Instant Credibility, Make Millions and Dominate Your Competition By Building Your Celebrity Expert Status, which is also the name of his recent #1 best-selling book.
"I am excited to be joining the fantastic roster of business leaders at this years DrivingSales Executive Summit," said Myers.  "This is one of our industry's most forward thinking events and I'm honored that I was asked to share a few of my success stories with the attendees."
Following the principles that Myers will be sharing have helped Tracy gain enormous success at his own dealership, Frank Myers Auto Maxx. It was recently recognized as the Number One Small Businesses in NC by Business Leader Magazine, one of the top three dealerships to work for in the country by The Dealer Business Journal, and one of the Top 22 Independent Automotive Retailers in the United States by Auto Dealer Monthly Magazine.
He graduated from the Certified Master Dealer program at Northwood University and was the youngest person to receive the National Quality Dealer Of The Year award, which is the highest obtainable honor in the used car industry.
In addition to owning a car dealership, Myers recently celebrated the opening of his newest business, The Celebrity Academy in Charlotte, NC. The Academy teaches professionals, entrepreneurs and business owners how to get noticed, gain instant credibility, make millions and dominate their competition by building their Expert Brand.
He has provided guest commentary on the FOX Business Network and has also been featured on NBC, ABC, CBS & FOX affiliates across the country. He has also appeared on stages from coast to coast and is the author of several books, including the #1 Best-Sellers YOU Are The Brand, Stupid! and Uncle Frank Sez.
Myers is scheduled to for his DSES breakout session on Monday, October 10 2011 at 10:45 am.  Keynote speakers at the summit include social media expert and New York Times bestselling author Gary Vaynerchuk, renowned social media strategist Jason Falls, location-based marketing expert Aaron Strout, Paul Potratz, and Zappos.com customer loyalty professional Rob Siefker.
Hundreds of progressive auto dealers from across the country will converge in Las Vegas at this year's annual DrivingSales Executive Summit, which is dedicated to pushing the auto industry's 'innovation boundaries' and translating the latest trends and business realities into solid 2012 action plans for every dealership department.  To maintain a focused and interactive environment, registration is limited for the exclusive summit, which is expected to sell out soon. Dealers are encouraged to register today: www.drivingsalesexecutivesummit.com/2011_registration/
For more information about the DrivingSales Executive Summit click here: www.drivingsalesexecutivesummit.com