Winston-Salem, NC resident Tracy Myers, CMD, was recently honored to receive an Emmy® Award. The award was received for serving as Executive Producer of the inspirational short film documentary, "Esperanza." Myers  owns several businesses located in the Triad area including: Frank Myers Auto Maxx, WrestleCade Entertainment & America's Most Liked.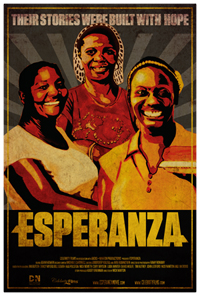 "Esperanza" earned the Emmy® Awards for best historical/cultural documentary. Myers received an Emmy Award for his role as an Executive Producer of the film. He also served as Producer of the film, "Mi Casa Hogar," which earned Nick Nanton an Emmy for Best Director. The Emmy® Ceremony was held on November 24, 2013 in Miami, Florida.
"Esperanza" is the inspirational story of how the Great American Pastime of Baseball led a young ball player to his life's mission. While playing winter ball in the Dominican Republic in 1985, Dave Valle, a Seattle Mariner's catcher, was swarmed by young children as most young fans would do. Dave soon realized, however, that an autograph was the last thing they wanted; they wanted food. They were starving, and they weren't the only ones. The ballpark was surrounded by poverty stricken villages. After that eye opening experience Dave and his wife Vicky made a pact to return and make a difference. It was in that moment, Esperanza was born.
The film showcases Esperanza International – an organization that dedicates itself to free children and their families from poverty through initiatives that generate income, education and health, restoring self-worth and dignity to those who have lost hope. It reveals an in-depth look at Esperanza International's incredible story and what can happen when people believe in an idea and act to make it come true.
"Mi Casa Hogar" reveals an in-depth look at the incredible story of the Casa Hogar children's home in Acapulco, specifically how the home is providing a nurturing environment with a focus on education in this economically disadvantaged region. Casa Hogar is a children's home that provides care, shelter, strength, love and hope in a Christian environment for orphaned and abandoned children in Acapulco, Mexico.
Tracy was previously featured in the film "Car Men" which won 5 Telly Awards and was also nominated for an Emmy.
About Tracy Myers
Tracy is an award-winning small business marketing & branding solutions specialist, car dealership owner, best-selling author, Emmy-winning movie producer, speaker, business coach and entrepreneur. He is commonly referred to as The Nation's Premier Automotive Solutions Provider while Best-Selling author and legendary speaker Brian Tracy called him "a visionary… a Walt Disney for a new generation."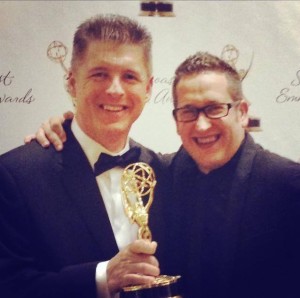 He is also a Certified Master Dealer and was the youngest ever recipient of the National Quality Dealer of the Year award by the NIADA, which is the highest obtainable honor in the used car industry. His car dealership, Frank Myers Auto Maxx, was recently recognized as the number one Small Business in NC by Business Leader Magazine, one of the Top 3 dealerships to work for in the country by The Dealer Business Journal, one of the Top 15 Independent Automotive Retailers in the United States by Auto Dealer Monthly Magazine and one of the fastest growing privately owned small businesses in America by Inc. magazine.
Tracy has been featured in publications such as Forbes, USA Today and Success Magazine, been profiled on The Biography Channel and The History Channel, written for Fast Company, been a guest business correspondent for the FOX News Network plus he's appeared on NBC, ABC and CBS affiliates across the country. His inspirational stories and strategies for success have given him the opportunity to share the stage with the likes of Jack Canfield, Zig Ziglar (Author of See You At The Top), James Malinchak (Star of ABC's The Secret Millionaire), Brian Tracy, Bob Burg (Co-Author of The Go-Giver), Tom Hopkins and Neil Strauss (Author of The Game & Co-Author of The Dirt with Motley Crue)…just to name a few.
Tracy is recognized as one of the top thought-leaders in the business world and has authored or co-authored 7 best-selling books alongside Brian Tracy (Author of Eat That Frog), Jack Canfield (Author of The Secret, Creator of the Chicken Soup for the Soul Series), Tom Hopkins (Author of How To Master The Art Of Selling) and many others, including the breakthrough #1 hit YOU Are The Brand, Stupid!. He was also featured in the Emmy nominated film "Car Men", which won 5 Telly Awards, and won 2 Emmy Awards as the Executive Producer of the films "Esperanza" and "Mi Casa Hogar".
As the founder and co-moderator of the Unfair Advantage Automotive Mastermind Group, he helps facilitate and stimulate the thought process of some of the auto industry's brightest minds 3 times a year in Charlotte, NC.
As founder of WrestleCade Entertainment, he produces and promotes one of the largest sports entertainment events held annually on the East Coast which has raised thousands for charity and broken attendance records.
Tracy spends his spare time with charities that are close to his heart and has made his home in Lewisville, NC with his wife Lorna and their two children, Presley and Maddie.
For more information about Tracy, visit his website at TracyMyers.com